TripCare provides access to reports allowing you to know at all times where your travellers are, among other information
Types of pre-determined reports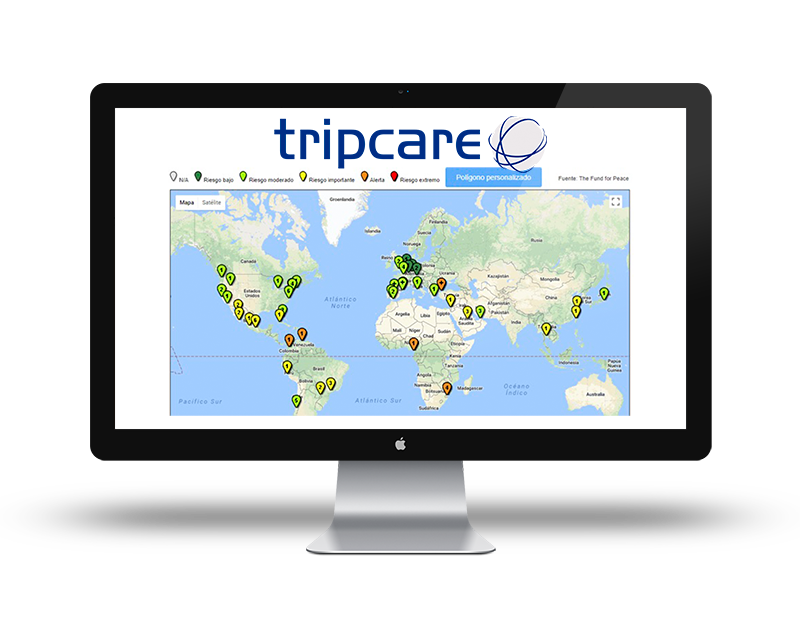 Security World Map
a world map allowing you to see where your travellers are in countries categorised by risks.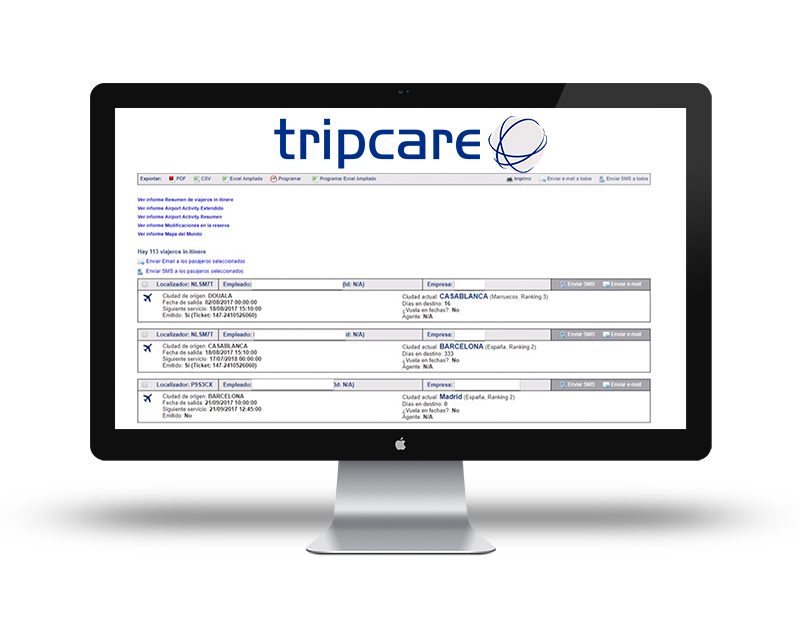 Where are people
An option for listing travellers during a travel time period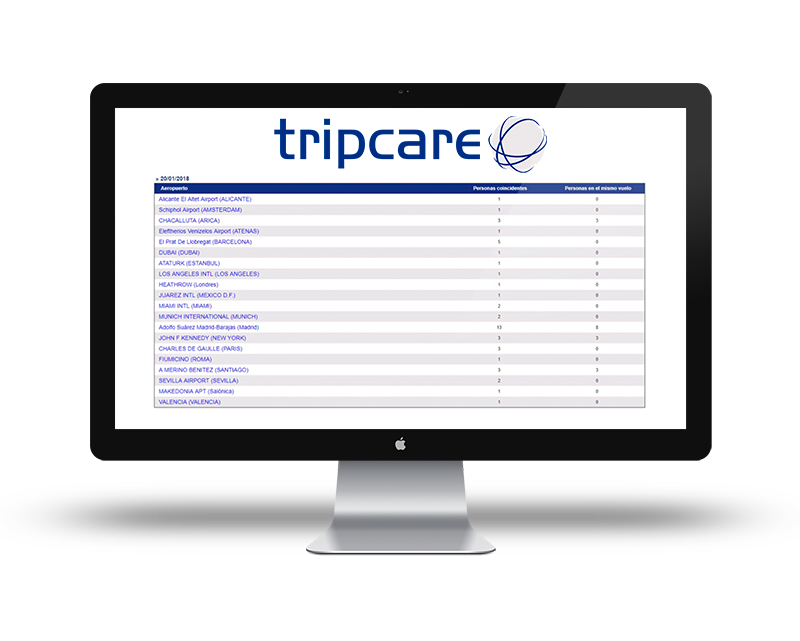 Search by fight
To know if anyone is on a certain flight number and other reports.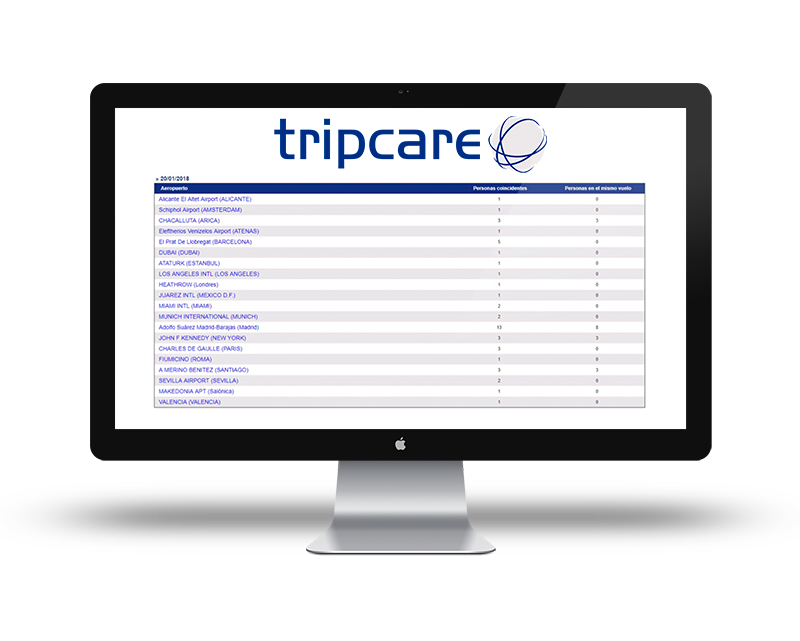 Airport Activity
To know which airports your travellers are located in.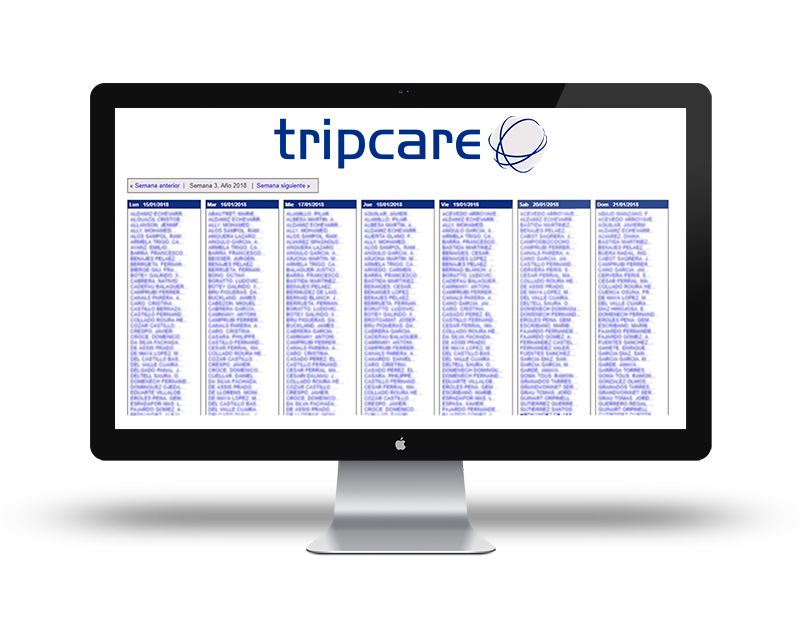 Traveler calendar
To have a look, at any time, at the travellers in a given week.
Report export, both to PDF and Excel.
Customised reports All the information can be exported to Excel and the corporation can use the data in other applications to produce customised reports (dynamic Excel tables)
Report programmer Allows you to send, via email, different reports to certain people on a regular basis. You can also attach any information deemed desirable.
Travellers communicator From any of the reports, the corporation can communicate with travellers both via SMS and email in the event of an incident.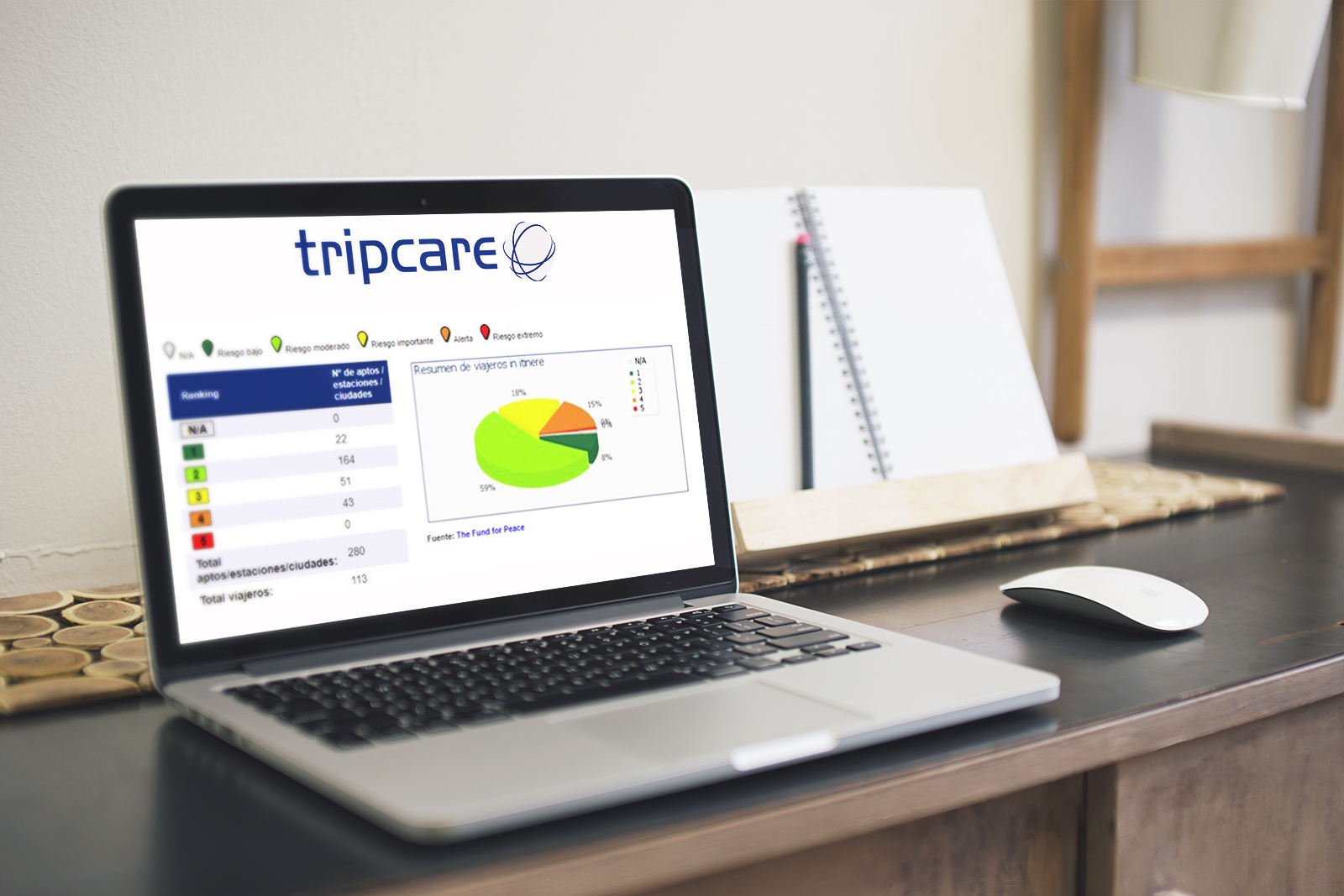 TripIntelligent will send health (TripHealth) and safety (TripSafe) alerts via SMS and email to travellers visiting countries with a certain level of risk. This module can be fully integrated in the Intranet of your corporations.
TripCare Traveller Tracker can live track activity for the travel agencies providing a service to a certain corporation, and produce sophisticated activity control ACDs.
Do you want to learn more about Tripcare?